International Women's Day Speakers 2022
#BreakTheBias With These Inspirational Speakers
IWD 2022 Speaker Ideas 
This year's IWD theme is #BreakTheBias and we have a roster of speakers with inspiring messages and insights to help you address this theme in your organizations and communities. These speakers cover a range of topics for any audience, including:
Gender Equality
Leadership
Women In Business
Challenging Stigma & Stereotypes
Women in STEM 
…and more.
Our agents are ready to connect with you today!
Request a custom list of speakers that fit your event theme & budget.

View some of our Most Popular Speakers for International Women's Day:
Vivek Shraya | Artist & Educator on Self Expression, Identity and Inclusivity
An acclaimed artist, Vivek Shraya uses music, literature, visual art, theatre, and film to engage audiences on topics like mental health, queerness and inclusion. Inspiring audiences to celebrate who they are, she challenges the ways we are taught to think about gender and offers insights on how to create change. Vivek highlights her experience while creating space for audiences to reflect on and share their own.  In 2022, she'll be releasing her latest book and speaking topic:  People Change, coming at a time when we're especially contemplating who we want to be, it's a guide to celebrating our many selves and the inspiration to discover who we'll become next. | view profile      
Dr Samantha Yammine | Neuroscientist                                                                              
As a neuroscientist, Dr Samantha Yammine has been paying attention to the impact of the pandemic on women, and on people's anxiety.  Her tips on managing stress and building resilience resonate.  She also knows that research shows using an image of your face when engaging online increases engagement by 38% — a selfie or Zoom video is more relatable.  She's on a mission to make science and STEM more accessible for women and girls and her following of often over 4million views per day shows the impact of her approach. She believes showing who you are as a scientist is just as much about what you actually do in a lab as who you are outside.  | view profile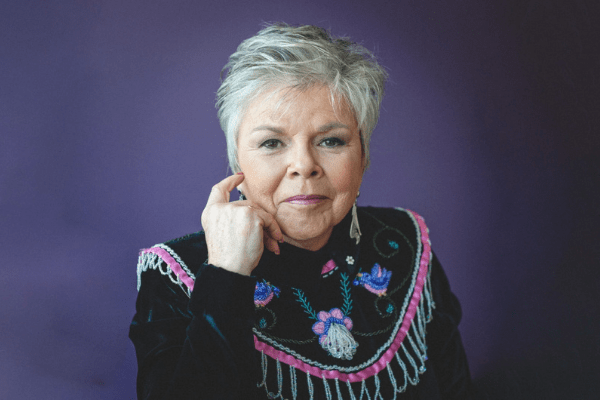 Dr Roberta Jamieson | Leader, Builder, Visionary                                                                             
Roberta Jamieson is a Mohawk woman from the Six Nations of the Grand River Territory and lives a life dedicated to diversity, equity and inclusion. She was Canada's first Indigenous woman to earn a law degree, first female Ombudsman in Ontario, and the first woman to be Chief of the Six Nations of the Grand River Territory. She is a constructive disrupter of the status quo and continuously demonstrates the courage and tenacity required of leaders in a changing environment.  | view profile      
Jennifer Moss | Happiness and Burnout Expert                                                                             
When the effects of workplace stress total more than $190 billion in North America alone, it's time for guidance in workplace wellness, performance and purpose-driven productivity. Jennifer Moss is known as the "go-to" expert on the topic of workplace burnout and how to unlock happiness/engagement with better wellness strategies. Her newest book "Burnout" launched fall 2021.  Jennifer is also the bestselling and award-winning author of "Unlocking Happiness at Work" and a regular contributor to SHRM, Forbes, and Harvard Business Review. Her article, "When Passion Leads to Burnout" for Harvard Business Review was one of their top five most popular articles of 2019.  | view profile      
Arlene Dickinson | "Dragon" on CBC's Dragons Den                                                                             
Arlene Dickinson's venture capital fund helps market, fund and grow entrepreneurs and their companies, in the food and health space. Applying business principles to her personal life helped Dickinson  figure out very quickly where she wanted to go and how to get there. Having a clear set of practical steps to follow kept her on track when emotions threatened to derail her progress. In her presentations for women she shares her blueprint for locating your sense of purpose, realistically evaluating your strengths, assessing opportunities outside your comfort zone and charting a bold new path.  | view profile      
Hayley Wickenheiser | Hockey Legend & Four Time Olympic Gold Medalist                                                                             
A decorated Olympian, Hayley Wickenheiser is regarded as one of the best female hockey players in the world with an uncompromised determination and dedication to her sport. However, it's not just her lethal slapshot that is respected by her teammates, fans and peers; Hayley is also an award winner, community leader, mentor, history-maker and an accomplished businesswoman.  Today she helps in the fight in healthcare against COVID-19 on her journey to her medical degree.  | view profile      
We're here to help with your speaker programming for virtual or in-person events. Connect with an Agent for information on these speakers and others that aren't listed.
View our full roster or request to hear from an agent.
#BreakTheBias with these International Women's Day Speakers
Host an International Women's Day event for your team, clients or community to help Break the Bias and celebrate women's contributions to business, wellness and fulfillment.  International Women's Day in 2022 Tuesday March 8th.  Consider themes of:
Women in Leadership
Equity, Diversity & Inclusion – EDI
Mental Health Awareness 
STEM/STEAM events
June LGBTQ2 events
…and more.
Our experienced roster of female speakers are available to help you provide the tools and support for your team to thrive. 
Connect with an Agent for information on these speakers, event themes, and more!