Environment & Sustainability Speakers
Speakers on Climate Change, Energy, Exploration, & More
Environment & Sustainability Speaker Ideas 
We have the honour of working with expert speakers who inspire audiences to explore and take action to drive change. These speakers cover a range of topics for any audience, including:
Sustainability
Climate Change
Green Economy & Energy
Biodiversity
ESG & Sustainable Investing
Nature Exploration
…and more.
Our agents are ready to connect with you today!
Request a custom list of speakers that fit your event theme & budget.

View some of our Most Popular Environment & Sustainability Speakers:
David Suzuki | Award-Winning Scientist, Environmentalist & Broadcaster                                                               
Dr. David Suzuki, Co-founder of the David Suzuki Foundation, is an award-winning scientist, environmentalist and broadcaster. He is renowned for his radio and television programs that explain the complexities of the natural sciences in a compelling, easily understood way. David Suzuki argues that the real bottom line, and society's challenge today, is not debts and deficits, but the need to live full and meaningful lives without destroying the Earth's biosphere, which supports all life. Suzuki explores the physical, social, and spiritual needs that form the basis of any society that aspires to a sustainable future and a high quality life for its citizens.  | view profile      
Maude Barlow | Activist & Former UN Senior Advisor on Water                                                             
Maude Barlow is a political activist, author, policy critic and outspoken crusader for Canada. She is a founding member of the International Forum on Globalization, a network of individuals and groups from around the world advocating for democratic control of the global economy, and has served as the national volunteer chairperson for The Council of Canadians, a non-profit, non-partisan public interest organization supported by 100,000 members. Maude draws on her extensive experience and insight to lay out a set of key principles that show the way forward to what she calls a "water-secure and water-just world." | view profile      
Erin Brockovich | Environmental Activist & Consumer Advocate                                                           
Erin is one of the most requested speakers on the international lecture circuit and travels the world for personal appearances.  After uncovering a 30-year long history of poisoning the groundwater in Hinkley, CA by PG&E, Brockovich famously dug in and didn't give up until she had exposed the truth—and had gotten justice for its victims. As President of Brockovich Research & Consulting, she is currently involved in numerous environmental projects worldwide where she combats a number of environmental issues including fracking, sinkholes, cancer-causing emissions, groundwater contamination and oil spills. She is proof that one person can make a difference, and she believes that everyone—in their own way—can do the same. | view profile      
Chris Turner | Sustainability & Global Cleantech Expert                                                              
Chris Turner is one of Canada's authoritative voices on sustainability and the global cleantech boom. He's the author of The War on Science, and the bestsellers, The Geography of Hope: A Tour of the World We Need and The Great Leap: How to Survive and Thrive in the Sustainable Economy where he sheds light on the global sustainability movement. Chris draws on recent breakthroughs in state-of-the-art renewable energy and urban design to paint a vivid portrait of a new, sustainable world order that will allow individuals and businesses alike not only to survive but to thrive in the twenty-first century economy. | view profile      
Roberta Bondar | Canada's First Female Astronaut & Acclaimed Nature Photographer                                           
Dr. Roberta Bondar is unique, not just for being the world's first neurologist in space or for her pioneering space medicine research. Academically one of the most distinguished astronauts to have flown in space, Dr. Bondar is also the only astronaut to use fine art photography to explore and reveal Earth's natural environment from the surface. Dr. Bondar is globally recognized for her pioneering contributions to space medicine research, fine art photography and environment education. |  view profile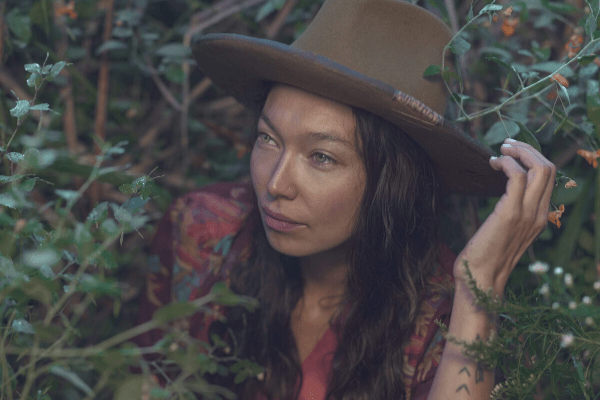 Sarain Fox | Indigenous Activist, Storyteller, & Entrepreneur
Sarain is an ambassador for TreadRight Foundation (a non-profit focused on sustainable travel and cultural preservation) and sits on the board of directors of the Center for Biological Diversity. Much of the climate justice movement has been led by Indigenous peoples. Their culture and regard for land and water are vital to securing the future of planet. As an Indigenous storyteller, Sarain's voice is a guiding force in our work to protect the environment. A thread throughout all of Sarain's work is land and sustainability, and more recently she has focused on the impact of sustainable travel and eco-tourism. In order to keep the earth habitable for humanity, individuals and organizations need more effective solutions. Sarain shares details on the state of our environment and then inspires audiences to change their habits, one step at a time. |  view profile      
We're here to help with your speaker programming for virtual or in-person events. Connect with an Agent for information on these speakers and others that aren't listed.
View our full roster or request to hear from an agent.
Educate and Inspire Action
Host an Environmental speaker to inspire curiosity, understand the impact on your business, and learn how we can all make a difference. Consider hiring a speaker for an event around:
Earth Hour 
Earth Day #InvestInOurPlanet
World Water Day
UN World Environment Day #OnlyOneEarth
Environmental Awareness Month
…and more.
Our experienced roster of speakers are available to help you raise awareness for your own efforts and get new ideas for how to take action.
Connect with an Agent for information on these speakers, event themes, and more!